Superb quality, struck in copper, in 2D or 3D, then plated. These are the ultimate recognition of achievement or appreciation. Let us craft stunning medals that any deserving recipient would be proud to wear.
Single or double-sided at the same price. Colours, if required, cost a little extra.
For further information or an immediate quote, contact us today…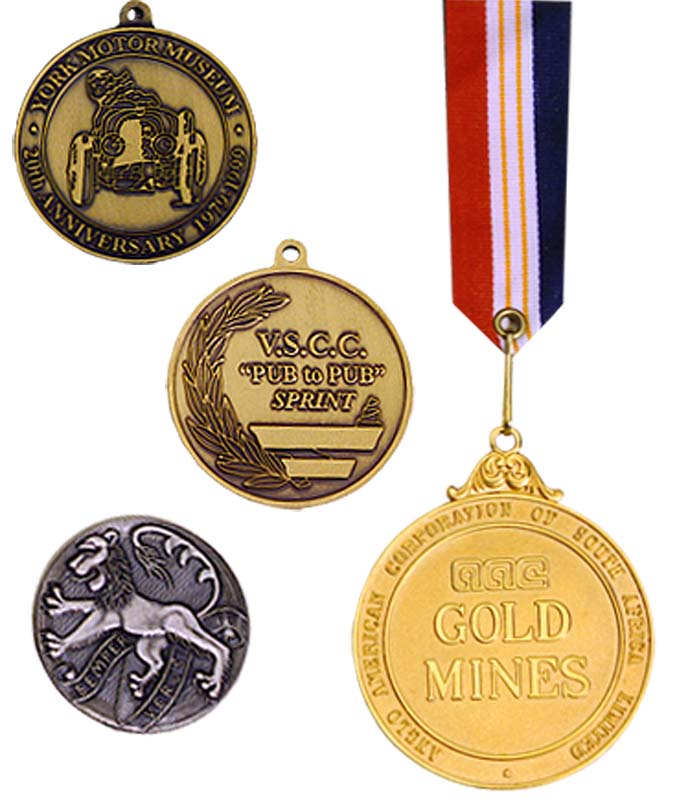 Jenny
" I think they have turned out beautifully and I like the shade of gold and the blue enamelling."
Fiona
"The badges were brilliant thanks, especially the Environmental ones….."
Alan
"I have received the badges and am more than pleased with them. Many thanks for all your help and for taking the trouble to make the badges. I will be in touch at a later date concerning the 60th Anniversary badges"
FREE DIES, TOOLING & ARTWORK

Just the first step in ensuring that you will be delighted with your purchase from Precision Badges.
URGENT DELIVERY

Every order is treated as urgent! If we are not sure that we can meet your deadline, we'll say so beforehand. We won't let you down!
FRIENDLY, HELPFUL SERVICE

From your local, family owned office that is part of a worldwide badge marketing organisation (that huge size also helps keep prices down).
OUR UNBEATABLE GUARANTEE

If you are not completely satisfied with the quality of the goods, we will remake them at our cost! (provided any changes required are within normal our badge-making capabilities).